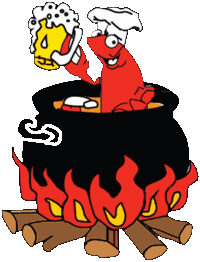 What a fantastic ride! All told, just a little over 1,500 miles were put on the motorcycles over an eight day stretch. Weather was as expected and generally nice. A notable exception was our first day on the bikes, riding from Nashville to Tupelo on the Natchez Trace Parkway. It rained pretty hard that day. At one time, the onslaught was so intense I thought I was being hit with hail, as the racket on my helmet was that loud. Placing my left palm in front of my visor, I attempted to catch some ice. But is was only rain. Lots of it. Other than that soaking, the skies were mostly cooperative.
Cajun Country is almost magical. It's part of the good ol' U.S.A. but somehow seems apart. The music and food, dialect and persona are like nowhere else. And the people are upbeat, welcoming and alive. Their bright outlook is contagious and you simply can't feel anything but good when interacting with the folks of Southern Louisiana. It's like a little boy who just got his first puppy. Happy times!
Music, music, and more music! We heard bands play folk,  country, rock n roll, pop, zydeco, blues, gospel and blue grass in eight separate venues: 6 in Mississippi and 2 in Louisiana.  Somehow, the great state of Tennessee didn't get represented. Maybe next time. Highest cover paid was $10 and the lowest was gratis.
We visited two Civil War battlefields: Vicksburg and Shiloh. We weren't able to spend an appropriate amount of time at Vicksburg as we arrived only 90 minutes before the gates closed. But we had hours walking and riding Shiloh. It was a moving experience.
The best value for lodging was the Microtel Inn in Breaux Bridge, Louisiana. Being a relatively new building, this was the nicest of our rooms. Accommodations were spacious and tastefully decorated with all the amenities including a flat screen TV. At $59 a night for two (all taxes and fees included) it was a steal.
Badges Awarded
Wrapping up, here's  a summary of the coveted Wandering Nomad Badges awarded on this journey:
  Shucks! Abbeville, Louisiana
What an experience! What's there not to like? Authentic Cajun cuisine in a cheery environment. The food was amongst the best I've had, especially the charbroiled oysters. And the charismatic, proud nature of  co-owner David Bertrand ensures you will not leave disappointed.
  Whiskey River Landing. Henderson, Louisiana
This is unusual in that it wasn't anything in particular that Whiskey River as a business did to earn this badge. Rather, it was their patrons. Rarely do I encounter such a friendly, lively, invigorating crowd of people. As a stranger in a strange land, the people of Whisky River were unbelievably kind and outgoing to me; outstanding Ambassadors of Cajun Country. It would be impossible to not have a good time in this watering hole.
  Shiloh National Military Park. Shiloh, Tennessee
One can't help but feel the weight of war here. Unlike Vicksburg where there are over 1,000 plaques and memorials dotted along a 16 mile road, Shiloh is very much as it was 150+ years ago when the savage battle of 1862 took place. There are a few plaques to describe military strategy and movements but the focal points are the artillery lines set upon open fields and forest. It's not too difficult to imagine the horror of battle and grant respect to the brave souls who fought and died here. The Confederate mass graves and U.S. National Cemetery with a sea of tombstones further strengthen the somber atmosphere of this hallowed ground.

  Taylor Grocery. Taylor, Mississippi
Am I in the right place? What a disappointment. The problem with Taylor Grocery is that everyone gushes how you will enter catfish nirvana and savor the best dang catfish in the world. But you won't. Instead, you'll be subject to a run down dump, with indifferent waitstaff, tossing something that resembles a catfish fillet on your table. Bon appetit! Maybe, at one time, Taylor Grocery was great. Today however, they don't qualify for best catfish in the county. In my view, a reality check is long over due.
  None